Among top 5 private tutors in Singapore
I came across an article "5 top private tutors in Singapore" written by Sandra Ong. I am feeling honored when I am listed in this list.
Besides being a tutor to coach students in study of the subjects, I also like to share with students how they shall choose their subject combinations, how to explore different possibility and how to make wise choices for future career. To me, my tutees are teenagers who shall develop holistically rather than who are only be able to produce results.
Many parents give me feedback that my students trust me a lot. It is really my pleasure to influence my tutees positively. As a teacher, I see it is as my responsibility to provide more information and advice to my tutees, especially in the academic areas.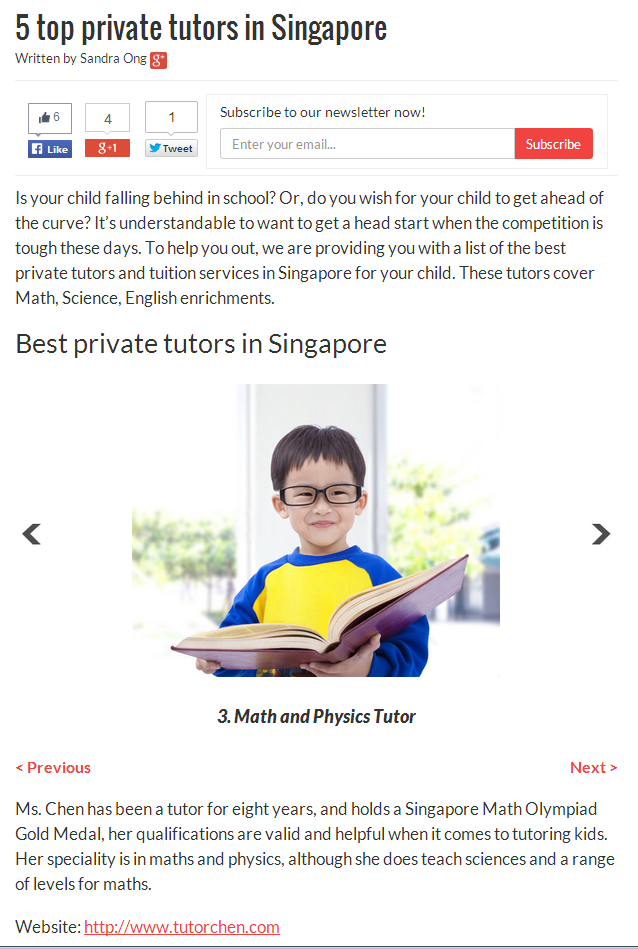 Author:TutorChen
- Future Academy founding tutor - Top tutor in Mathematics and Physics - Ex RGS teacher - Ex MOE teacher