Interviewed by Straits Times (related to DSA)
I was honoured to be interviewed by Straits Times earlier this year for an featured article related to Advanced Learning and DSA.
Hope this article provides more info to students plan to do DSA.
If you need any further information on DSA, please free to contact me.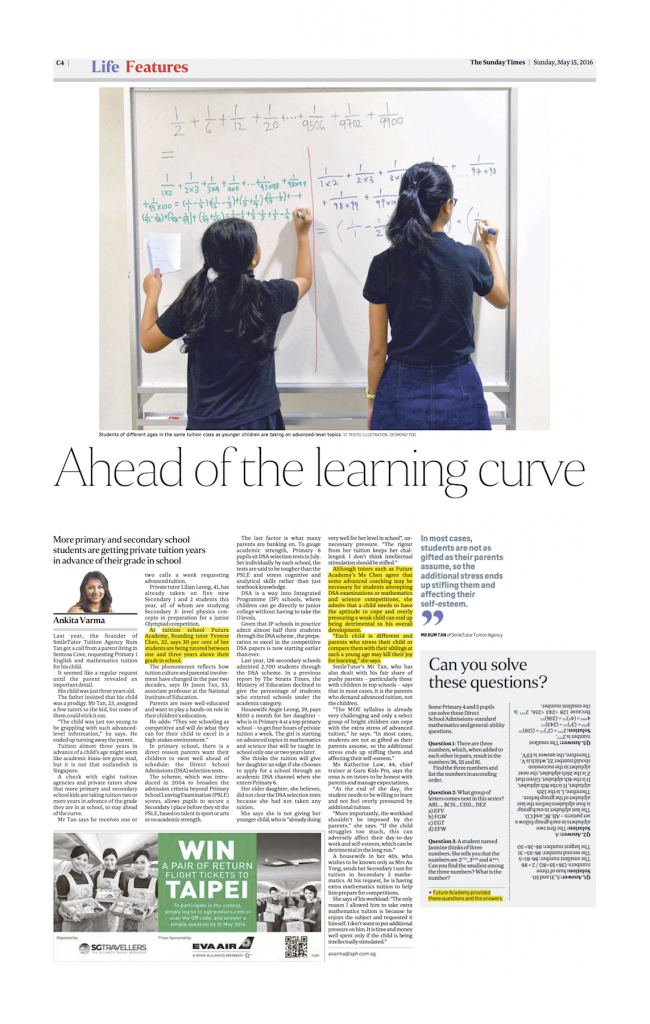 Author:TutorChen
- Future Academy founding tutor - Top tutor in Mathematics and Physics - Ex RGS teacher - Ex MOE teacher