Testimonial from Theyva: B3 to A1 in six weeks!!
Theyva was referred to me by her brother who is my tutee for IB Math.
Although she was with me for tuition for six weeks only, she has shown great improvement in Physics and managed to score very well in her end of year exam.
Here is her testimonial:
"Ms Chen in a knowledgable and amazing Physics teacher!
She is a very passionate teacher who has helped me improve my grade from a B3 to an A1 in 6 Weeks ( 1 lesson per week ). She gives challenging questions that has given me a wider exposure to the different types of tricky and challenging examination questions. I would definitely recommend her as a tutor to anyone.
Theyvarrthnah
Crescent Girls' School"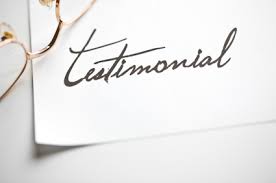 Author:TutorChen
- Future Academy founding tutor - Top tutor in Mathematics and Physics - Ex RGS teacher - Ex MOE teacher