Full Marks in P4 Math Exam
Everyone knows it is not easy to get full marks in Math exam, especially in top schools. In our centre, there is a P4 class that everyone scored full marks in their recent summative assessment and all of them are from top primary schools.
Top tutor Ms Chen provide high quality tuition in small groups. She coached students with great patience, works with students on their weak spots meanwhile also further develops their strengths.
If you wants to see improvement in conceptual understanding and exam results, please do not wait, quickly contact Ms Chen and her team.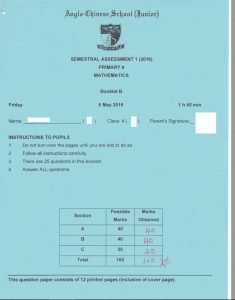 Author:TutorChen
- Future Academy founding tutor - Top tutor in Mathematics and Physics - Ex RGS teacher - Ex MOE teacher